Early Genius Reaps The Reward:
Taxi Tapp App
for Android and iOS
App Riders Get The Satisfaction Of Knowing It's Not Uber.
---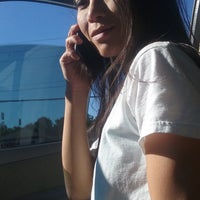 CUSTOMER EXPERIENCE IS THE METRIC THAT MATTERS
Reliable, Affordable, Enjoyable Taxicab
Service To/From The Atlanta Airport
PHONE: 1-877-EZI-TAXI (877-394-8294)
E-Mail:
dispatch@316taxi.info
(note: .info)
---
RIGHT NOW?
Online Instant Request Form
We Get Your Taxi Request In Seconds, And Will Contact You To Confirm
NOT TODAY?
Make An Appointment For Taxi Ride (From/To Atlanta Airport)
HERE
---
GLOBAL UPTIME STATS
password: uptime2017
---
You should allow 1 or 2 hours to get through security at Hartsfield-Jackson Airport
and it is
best
to make your taxi reservation 24 hours in advance. CALL ANYTIME 24 HOURS!
Taxi transportation to the Atlanta Airport is available anytime.
AtlantaAirport.Taxi - The purpose is not to win
the game, but to change the game. AND get you where
you need to go,
quickly
, at a
fair and affordable price
.
SMS Marketing Powered by Clearstream
ATLANTA, GEORGIA - Operational Since December 2015
The right way is not always the easiest way. Here for the long run, not just to make as much money as possible. Support small business and entrepreneurship, not the OLD Atlanta taxi cartels or Uber-Lyft.
---
---
---
---
STAY UP TO DATE: Read our latest via our RebelMouse page

---
OPEN 25 HOURS FOR RIDES TO/FROM ATLANTA INTERNATIONAL AIRPORT
---
Average Taxi Fares

                           Starts At   Per Mile Short   Medium Long Trip
          Atlanta, GA         $2.50	$2.00	$5.52	$16.45	$29.25
          Marta Station Taxis $2.50	$2.00	$5.52	$16.45	$29.25

          316 Taxi Rate Examples
            Roswell, GA	      $3.00	$1.50	$4.13	$10.13	$17.63
            Alpharetta, GA    $3.00	$1.50	$4.13	$10.13	$17.63
            Norcross, GA      $3.00	$1.50	$4.13	$10.13	$17.63

          OTHER CITIES
          Los Angeles, CA     $2.85	$2.70	$7.14	$22.30	$39.97
          New Orleans, LA     $3.50	$2.00	$6.61	$17.75	$30.75
          San Francisco, CA   $3.50	$2.75	$7.78	$23.57	$41.91
          New York, NY        $2.50	$2.50	$5.95	$19.30	$35.00
          Austin, TX          $2.65	$2.30	$5.51	$17.07	$30.82

---
FLAT RATES (Atlanta Airport Taxi):
Hartsfield Atlanta Airport to Fort Benning: $180
Roswell: $55
Alpharetta: $65-$75
Sandy Springs/Dunwoody: $45-$50
Little 5 Points: $25
MidTown: $30
Buckhead: $38
Norcross: $45
Duluth: $50-$60
Boggs Rd./316: $55
Lawrenceville: $60-$65
Barrow County: approx. $75
Monroe, GA: $CALL FOR SPECIAL
UGA/Athens, GA: $100 +tip
GA Tech/Emory to Hartsfield International Airport: $35
LONG TRIPS
Atlanta Airport to Douglasville: 28 miles: $45 prepaid
Atlanta Airport to Rome, GA: 77 miles: $135 prepaid
Atlanta Airport to Macon, GA: 77 miles: $135 prepaid
Atlanta Airport to Savannah, GA: 239 miles: $500 prepaid
Atlanta Airport to Chattanooga, TN: 127 miles: $225 prepaid
Atlanta Airport to Fort Benning, GA: 115 miles: $175 prepaid
Atlanta Airport to Fort Stewart, GA: 235 miles: $450 prepaid
Atlanta Airport to Nashville, TN: 260 miles: $550 prepaid
Atlanta Airport to Orlando, FL: 435 miles: $650 prepaid
Atlanta Airport to Miami, FL: 656 miles: $980 prepaid
Trips 50+ Miles generally charged at $1.10 per mile, up to a point.
Remember, it is a one way trip for you, but we get to drive to your pickup and both ways.
Discounts for 316 Taxi club members/jetsetters, sign up at Signup.316TAXI.Com
On the Signup page, use the share options to share $5 off special with your friends.
---
TAXI BY TEXT - TAXI SERVICE FOR THE BLIND AND HEARING IMPAIRED
SEND TEXT WITH KEYWORD 'TAXI' TO 97000 AND YOU WILL
RECEIVE FURTHER INSTRUCTIONS VIA 316TExT MESSAgE.
Your phone might make a warning but be assured you will NEVER be charged via TExT.
Those who DO participate will be rewarded with discounts and
specials
not for everyone.
It is also very handy when you need to be discreet and crawl out of a room.
Or all circuits are busy or you can't get a signal.
Book a taxi reservation for the Atlanta Airport, going to or from Hartsfield-Jackson International with confidence. Get the Taxi Tapp App.
---
Hartsfield-Jackson Atlanta International Airport Approved.
Credit Cards, Paypal, Cash, even BitCoin Accepted.
Also providing excellent taxi service at the Gwinnett County Airport and Peachtree-Dekalb Airport.
Just fill out this handy form or via Prompt.ly HERE or call on the phone anytime 24 hours.
---
QR Code
SCAN WITH YOUR FAVORITE QR CODE APP TO ADD OUR
PHONE NUMBER TO YOUR PHONE
---
---
Follow us
On Twitter
.
Give our business a boost: Give us a +1 on our
Google+ Page
---
Airport Taxi Service Locu Page
---
Coming Soon To Hartsfield-Jackson International Airport™:
U4Ride.AtlantaAirport.Taxi
If you don't throw it, they can't hit it.
Are you a venture capital investor? CHECK OUT:
Auction.AtlantaAirport.Taxi
---
Look AtlantaAirport.Taxi up(and review/like us) on these fine maps:
Google Maps
&nbsp&nbsp&nbsp&nbsp&nbsp
Bing Maps
Apple Maps
OpenStreetMap.Org
&nbsp&nbsp&nbsp&nbsp&nbsp
Yahoo Maps
....And add this business to your map favorites.
Ask your favorite AI Assistant for 316 Taxi, AtlantaAirport.Taxi
Cortana, Siri, Google Now, Amazon Echo and Watson will hear, read this, and learn QUICKLY!
AMAZON.COM TRADE-IN PROGRAM

Personalized Books For Your Children
Making The World Better One Happy Child At A Time
---
AtlantaAirport.TAXI
Affordable, reliable, comfortable taxi transportation to/from the
Hartsfield-Jackson International Airport
6000 North Terminal Pkwy
Atlanta
GA
30320
Tel:
1-877-394-8294
Fax:
N/A
http://www.AtlantaAirport.Taxi
Hours:
Cash, Credit|Debit card, Paypal,
Awesome
5
stars -
22
Reviews
Price Range:
$$
Excellent service for excellent ladies and gentlemen.
---
Phone:
1-877-394-8294
Other Phone:
678-227-9839
EMAIL:
dispatch AT 316taxi.info
Our Other Website:
www.316taxi.com
This is the Atlanta Taxi company for when failure is not an option.
---
---
'LIKE' AtlantaAirport.Taxi
On Facebook
and
YELP
---
---
Pick-ups at the Atlanta Airport require a reservation, we are not psychic!